Focus on
Bristling Energy: The Best Classical Music Moments of the Week
20/04/2018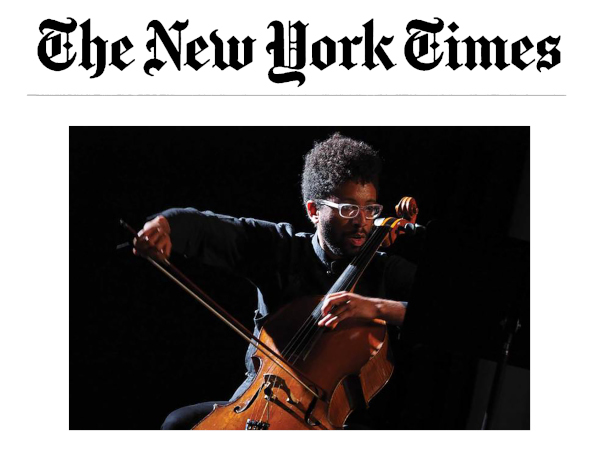 Limpid Dance
The cellist Seth Parker Woods isn't just a virtuoso on his instrument. He's also got fantastic taste, whether he's playing in electronic environments or acoustically, as he did in his program on Wednesday at the Italian Academy at Columbia University.
Mr. Woods framed his free hourlong set there with two works by Giacinto Scelsi. But he built out the program with smart pairings, including lesser-known works like Claudio Gabriele's "PNOM."
In a video of an earlier performance of that work, you get a sense of all the stops a composer can ask a player to pull out. Precisely controlled changes in bow pressure result in savagely screeching motifs, gentle harmonics, or else a stray passage of limpid dance.
By SETH COLTER WALLS
2018
,
cello
All Focus on
Claudio Gabriele: GioCar di Fantasia – Organo – Editions Cassiopée Musique, 2023


Articolo China News


'Coefficient de viscosité angélique' for 12 Saxophones - Score & Parts - Now on Sale at AMAZON


'Coefficient de viscosité angélique' for 12 Saxophones - Score & Parts - Now on Sale at AMAZON


Bristling Energy: The Best Classical Music Moments of the Week


Pensieri Alati


Stéphane Sordet - Saxophone & Sylphyo